As a Yorkshire based company, we are consistently reusing and recycling materials in a natural and sustainable way. We represent a sustainable path from field to fabric by using non-mulesed wool and following the five freedoms.
We are passionate to protect the welfare of animals, lower our carbon footprint and invest in our workforce for the future of the company.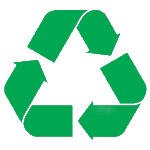 Bower Roebuck endeavours to offer employment to the local community by working with schools and Universities with modern apprenticeships.
We have reduced our landfill by one third since the beginning of 2019 through recycling paper cardboard and plastic. Our aim is to continually improve and are working with local farmers to recycle our waste yarn to be used for animal bedding.