Sustainability
& Environment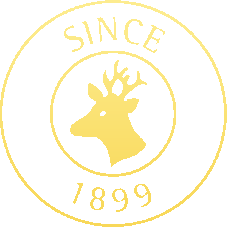 Environmental & Sustainability Policy
Bower Roebuck & Co Ltd is committed to ensuring its environmental aspects and impacts are considered throughout our strategic planning and decision-making process and the operational activities we undertake.
We aim to continually reduce our environmental impact by seeking ways to;
• Foster a sense of responsibility for the environment amongst our staff, suppliers and other business partners.
• Ensure compliance with all applicable national and local laws, regulations and codes of practice.
• Continue with our sustainable approach to the purchase and consumption of raw materials.
• Ensure the environmental effects and impacts of new products are considered throughout the new product introduction process. This includes the sustainable selection of raw materials through to their disposal at end of life.
• Minimise process and product waste. All waste generated, where possible,
will be recycled or disposed of responsibly.
• Assess, monitor and where possible reduce to a minimum the impact of our activities on the local and general environment, including the prevention of
pollution.
• Establish and maintain a formal audit and review process of our policy,
procedures and legal compliance status.
• Ensure management and staff act in accordance with this policy.
• Set environmental objectives and targets and communicate them to all
employees.
• To advise our customers where appropriate on the best environmental practices associated with the use and disposal of our products.
We recognise good environmental stewardship as a critical business activity and the positive impact this can have on the local and wider community, including the sustainable growth of the business.
Sustainability & Local Community
As a Yorkshire based company, we are consistently reusing and recycling materials in a natural and sustainable way. We represent a sustainable path from field to fabric by using non-mulesed wool and following the five freedoms.
We are passionate to protect the welfare of animals, lower our carbon footprint and invest in our workforce for the future of the company.
Bower Roebuck endeavours to offer employment to the local community by working with schools and Universities.
Our aim is to continually improve and we are working with local farmers to recycle our waste yarn to be used for animal bedding.